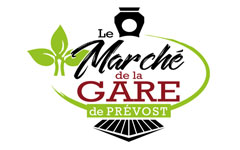 Prevost Station Market
A new market in prévost, organized by diane séguin and her team.
This summer on saturday mornings, prévost is transformed into a joyous food fair of high quality. come meet the best agri-food producers in the region and guests specializing in taste delicacies of all kinds.
An appointment not to be missed. experience the quality of the products and of the culinary ideas suggested by diane séguin and you, the gourmets guests who love the good things of the table!
Dates : From june 16th to september 8th
Hours : 9am to 1pm
Location : 1272 de la traverse st, prévost, qc