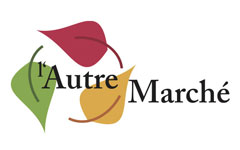 marché angus
A must-see event for neighborhood residents since 2009, the angus market celebrates the summer season with more than twenty local producers and artisans gathered every friday on william-tremblay st.
Breads, pastries, fruits, vegetables, meats, eggs, nuts, cheeses, herbs, spreads and preserves, pies, maple products, crafts, a wide range of products is available throughout the season at the market angus and this, good weather, bad weather.
A terrace and a microbrewery beer counter are also installed in the jean-duceppe park area to the delight of visitors. all can enjoy the summer, refresh, eat and listen to the beautiful music of musimétromtl musicians.
Dates : May 18th to october 26th, fridays only
Hours : 3pm to 7pm
Location : In front of the jean-duceppe park
Address : 2600, william tremblay st
In the borough of rosemont-la petite-patrie